Leadership
At St. Francis we have many opportunities to minister within the church and to take our faith out into the community as we strive to help others while sharing the Gospel.
Leadership:
| | | |
| --- | --- | --- |
| Vestry Senior Warden -- Richard Walker | Vestry Junior Warden -- Rick Lloyd | |
| | | |
| Vestry - Joey Boussard | Vestry -- Michaux Lloyd | |
| | | |
| | | |
| Treasurer -- Susan Kidd | Register -- Marian Elam | |
| | | |
Core Ministries: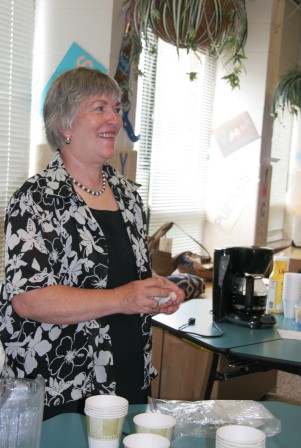 Worship
Music
Altar Guild
Flower Guild
Chalicers
Greeters / Ushers
Readers
Prayer Leader
Outreach & Pastoral Care
Home Visitation
Hospital / Nursing Home Visitation
Missions
CARITAS
Bright Beginnings
Goochland Meals on Wheels
Goochland Habitat for Humanity
Prayer Shawls
Goochland Christmas Mother
Goochland Food Pantry
ColorMe Friends
Theology on Tap
The Garden
Caregiver Support Group
Christian Formation
Advent Service / Study
Lenten Service / Study
Adult Studies
Book Study
Bible Study
Finance & Stewardship
Finance & Budget
Stewardship
Fundraising
Audit Team
Facilities
Grounds
Maintenance
Landscaping
Interiors
Christian Community
Bulletin
Newsletters
Website
Publicity
Newcomer Welcome
Follow-up
Parish Life
Coffee Time
Hospitality
Fellowship Events
Community Ministries:
Angel Tree - our parish gathers numerous gifts each year to assist those in need through the Goochland Christmas Mother program and another program which benefits the foster children in Goochland county.
Bright Beginnings - our parish prepares school knapsacks filled with supplies for use by needy families each summer.
Meals-on-Wheels - Parish members provide food delivery to the needy on monthly days for select food routes in Goochland County.
CARITAS - The Parish has teamed up with our partner Christ Church Episcopal to provide food, showers, and shelter for the Richmond area homeless.
Habitat-for-Humanity - Parish members provide support for the Goochland Habitat-for-Humanity effort to provide new houses to county residents.